Regular price
$30.00 USD
Sale price
$30.00 USD
Unit price
per
Sale
Sold out
 100% Wool Dryer Balls - All Natural - USA Wool
3 All Natural Dryer Balls twice felted made with Romney sheep wool from our flock.
    Why use wool dryer balls?
Help Reduce Energy Cost and Drying Time
Help to Reduce Static Electricity and Wrinkling
Softens Clothes
Help to Reduce Chemical exposure 
Long Lasting (2-5 years +) depending on use
Unscented
Average weight 3 oz
Packaged in decorative bag for a unique gift idea
For best results use at least 2-6 at a time. The more you use the more efficient they work. You can also scent the balls by adding a drop or two of your favorite scented oil or soaking a ball in oil scented water.
Care Instructions;
Dryer balls can be left in the dryer after drying clothes. They will get fuzzy over time but that will not affect how they work. They can be recharged by washing in a hot cycle with a cold rinse with no bleach. 
Share
View full details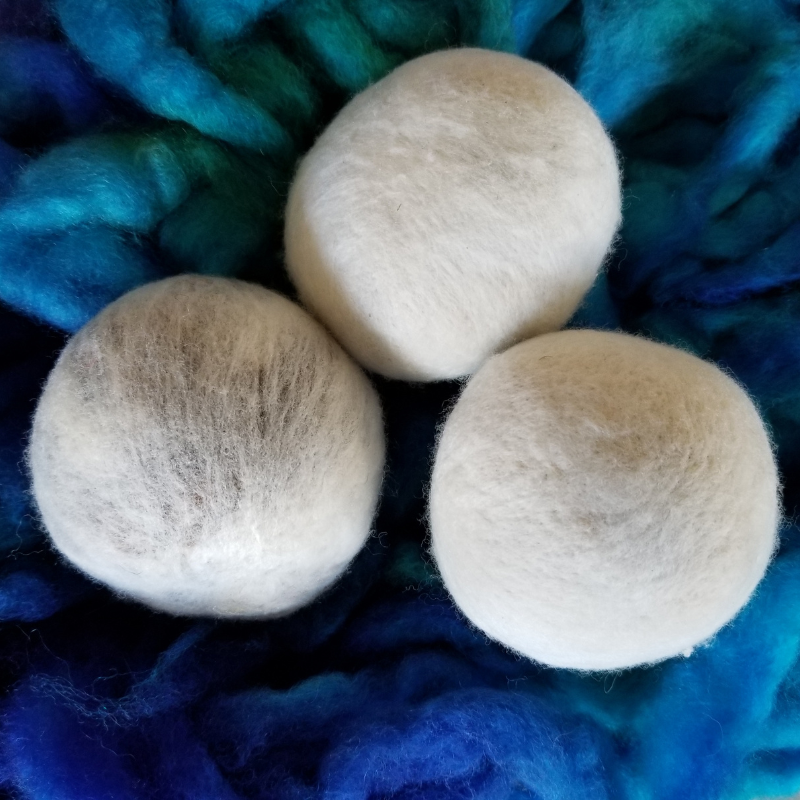 Ecofriendly

Reduce Chemical exposure

Reduce energy use

Reduce energy cost

Unscented

Better for the environment

Made in USA!

Fleeces and fiber products made from our small farm flock in the Pacific Northwest USA

Know where your products come from. Shop local, support small farm business!

Sharing Our Love of Fiber!

Quality, long lasting, products made with love using local plant, lichen, and mushroom dyes with our homegrown fiber.